Image and Data Processing
High-speed, high-resolution large format scanner
Large-sized flatbed type color CCD scanner equipped with additional new technology for high speed.
KURABO's scanner allows a wider range of applications.
With the installation of a one gigabit Ethernet interface, this system enables high-speed transfer of large format images.
It also provides a full lineup of software for treating large format images.
Segmentation, connection, and correction of images can be conducted easily.
A software set for the above is also available.
Product lineup
[Main body]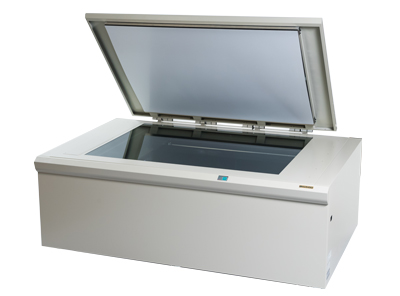 [Software]