Management policy

History of KURABO's business expansion
KURABO was established in 1888 as a spinning company in Kurashiki City, Okayama Prefecture, to promote local industry. The company name KURABO comes from the Japanese "Kurashiki Bouseki" (Kurashiki Spinning), with Kurashiki being the company's birthplace. Since then, the business has expanded to various fields including textiles, chemical products, engineering, electronics, and bio-medical. KURABO has been creating new value while firmly maintaining its original spirit for over 125 years.
1888

Textile business

Established in Kurashiki, Okayama Prefecture

To establish a new industry in Kurashiki, Okayama, which had no major industries at that time, KURABO was established as a spinning company for making cotton yarn from raw cotton. In those days, Japan had to import raw cotton, but this led to the improvement of technology for obtaining consistent quality products by blending multiple kinds of cotton from countries around the world.
From this point, KURABO established its coarse yarn spinning technology and secured a firm foothold as a manufacturer of high-quality thick cloth. This was the start of the textile business which is the mainstay of KURABO still now.

1963

Chemical product business

Started from mattresses, then branched into housing materials and automobile seats

While establishing a firm position in the spinning industry, KURABO planned to go into a new business field.
KURABO then focused on flexible polyurethane foam, which was beginning to be used in Europe, in bedding products such as mattresses and pillows. Since KURABO was already dealing with covering cloth for mattresses, we started treating rigid polyurethane foam for mattresses as well. After efforts in R&D to explore the potential of various materials, KURABO entered the field of housing materials using rigid polyurethane foam to meet the increasing demand for heat insulation, as well as automobiles and electronics for adhesive applications.

1970

Engineering business

Started from KURABO's efforts to make its plants environmentally friendly

In the 1960s, environmental problems became an important policy issue in many industrialized countries. Also at KURABO, waste water treatment from its own factories became a big issue. The solution came from the technology of reacting alkaline drainage discharged from the factories with acidic flue gas emitted from boilers. This innovative technology improved not only drainage but also emissions, and resulted in the commercialization of a number of products. The basic technology was applied to the fields of emission, drainage, incineration treatment and energy including biomass power generation.

1976

Electronics business

Development from color sensing to a highly accurate inspection system

The quality of the textile dyeing process depends on color management. KURABO applied electronics technology to control color at its own dyeing plants. The technology for matching countless colors and dispensing dyes strictly led to the commercialization of CCM (Computer Color Matching) systems. Based on this technology, KURABO has expanded to the fields of information processing, which started with CAD/CAM technology, and inspection and measurement, which applies color/infrared technology.

1982

Biomedical business

From filtering products to experimental instruments and reagents

KURABO intended to apply existing technologies to the medical business, and finally released its particle-removing sterilization filter on the basis of technological development in the Technical Research Laboratory.
Then, with the advent of a "bio" boom and the spread of the concept of laboratory automation, there was great demand for automation in the related fields of gene research. The automatic nucleic acid separator developed by KURABO successfully met such needs. Currently, KURABO is applying reagents for gene analysis and cell cultures to the food and medical fields.
For details of KURABO's history, click here.

KURABO's business fields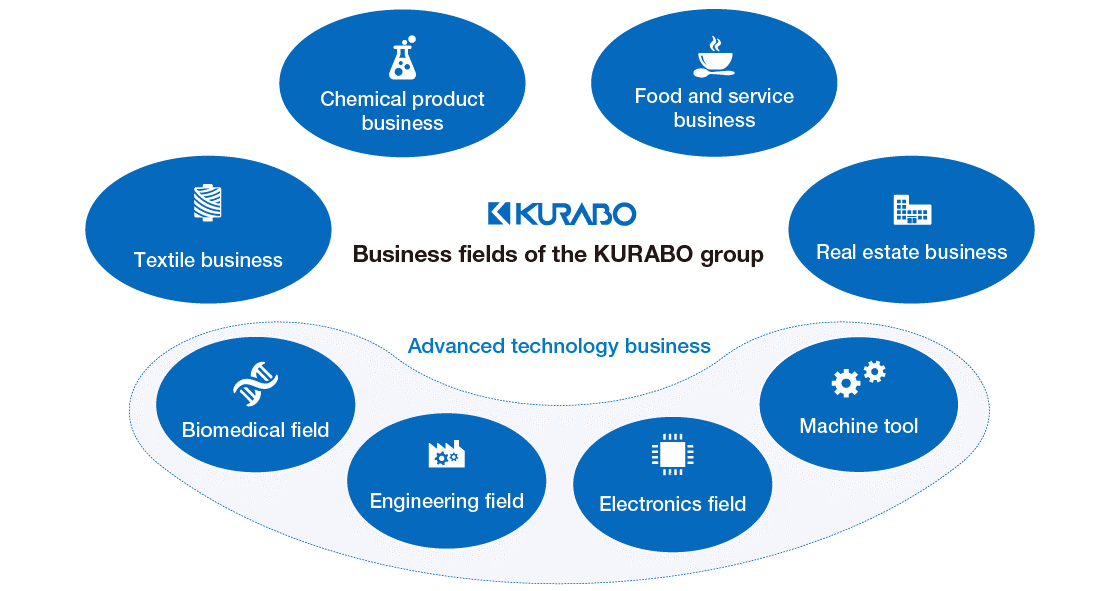 KURABO's social contribution activities
Inheriting the volunteer spirit of the founder, the second president, Magosaburo Ohara, established many institutions as a contribution to society. They still play an important role in various fields.
Kurashiki Ivy Square
A hotel, or rather, a total cultural facility, utilizing the factory maintained as it was at the time of its establishment. The ivy on the factory walls, which was originally intended to control temperatures inside the factory, is still loved by many people as a symbol of the hotel.
Kurashiki Ivy Square website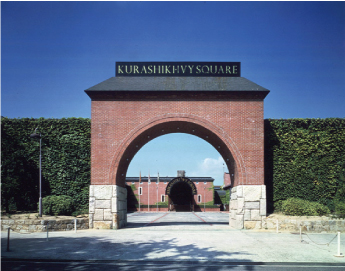 Ohara Museum of Art
Japan's first privately-owned museum focusing on Western art. Magosaburo Ohara had a lot of respect for the painter Torajiro Kojima because of his talent and attitude toward art, and sent him to Europe. Torajiro collected art works at the request of Magosaburo, and these become the basis of the collection of the museum, including such masterpieces as Monet's Water Lilies and El Greco's The Annunciation.
Ohara Museum website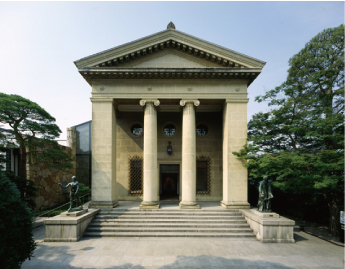 Kurashiki Central Hospital
The hospital was first established to provide health care to KURABO's employees, and it was then opened to the public. The hospital takes care of the health of local citizens under the concept of "a bright hospital considering patients first".
Kurashiki Central Hospital website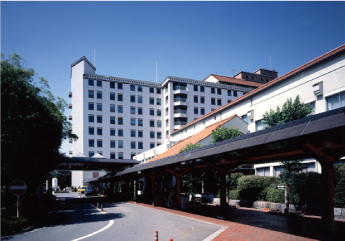 Ohara Memorial Institute for Labor Science
This is an institution established to scientifically analyze and improve labor conditions in factories. It contributes to the healthy development of society through research on advanced labor environments in cooperation with private industry organizations and government agencies.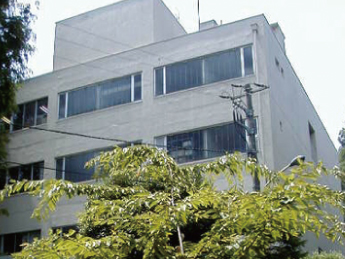 Ishii Memorial Aizen-en
Social welfare facility providing comprehensive welfare services covering medical, neighborhood, and nursing care that are required in the local community. Established to support Jyuji Ishii, a pioneer of social welfare in Japan, it is making efforts to build safe and secure local communities.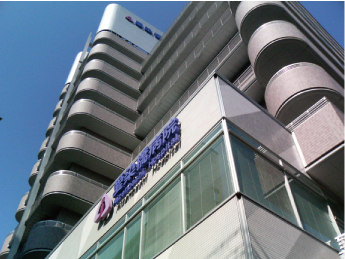 Institute of Plant Science and Resources
Institution established for conducting scientific research in agriculture and improvement of the welfare of farmers. Having helped to develop Okayama into a "fruit kingdom" with various kinds of breed improvements, the institution is working on an international joint study as a research base for plant genetic resources and plant stress sciences.
Institute of Plant Science and Resources website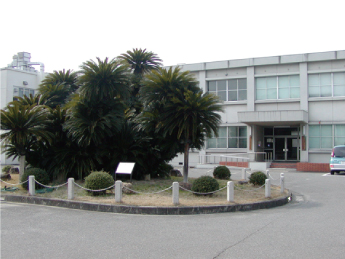 Company data