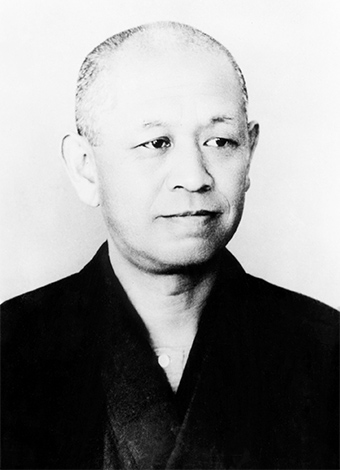 Biography of
Magosaburo Ohara
Biography of Magosaburo Ohara
"I can see 10 years into the future."

Second president of Kurabo

Magosaburo Ohara
-Served as president from September 1906 to May 1939-

Magosaburo was the second son of Kurabo's founding president, Koshiro Ohara. At Kurabo he followed in his father's footsteps, eventually succeeding him as the company's second president. Despite the global depression and other serious social and economic problems that coincided with Magosaburo's assumption of the presidency, he pushed ahead with a series of measures and policies aimed at diversifying the company's business and improving the situation for employees. He was vigorously opposed by practically all of the company's directors and other stakeholders, but Magosaburo told them, "Business is about taking risks; I can see 10 years into the future." As head of the company, he did away with conventional practices and outdated thinking, and pursued many innovations that laid the foundation for Kurabo today.
Magosaburo Ohara's
Spirit of Service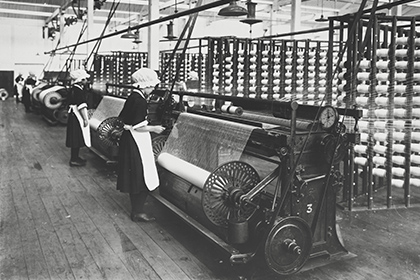 Because he understood just how important employees are to a company, and because of the spirit of service which his father instilled in him, Magosaburo expanded the scope and variety of initiatives undertaken by Kurabo to improve employee working conditions and to give back to the local community. He poured his energy into numerous projects, including the establishment of the Ohara Museum of Art, the Kurabo Central Hospital (now the Kurashiki Central Hospital), and the Kurashiki Labor Science Institute (now the Ohara Memorial Institute for Science of Labor). At the heart of the initiatives that Kurabo undertakes today—to help society, to help communities, to help people—can be found the DNA of those early initiatives that has been passed down, uninterrupted, for more than 130 years.
Timeline of Magosaburo Ohara's Life
1880

Born in Kurashiki Village, the second son of Koshiro Ohara

Magosaburo as a child
1899

Visits Juji Ishii at the Okayama Orphanage for the first time
1902

Establishes an elementary school in the employee lodgings of Kurabo's main mill
1904

Takes over as head of the household
1906

Becomes president of Kurabo Industries Ltd.

Magosaburo in about 1907
1908

Begins construction of detached family housing units at Kurabo's main mill
1909

Establishes the Aizenbashi Nursery School in Osaka
Establishes Kurashiki Dento (now the Chugoku Electric Power Co., Inc.)
1914
1917

Establishes the Ishii Memorial Aizen-en (a social welfare corporation)

Detached family housing units
1919

Establishes the Ohara Institute for Social Research (now Hosei University Ohara Institute for Social Research)
1921
1923
1926

Establishes Kurashiki Kenshoku Co., Ltd. (now Kuraray Co., Ltd.) and becomes president
1930

Establishes the Ohara Museum of Art
Awarded a medal of honor (Medal with Dark Blue Ribbon) by the Japanese government
Establishes Chugoku Bank Ltd. and serves as its first president

Flower arrangement class at the factory
1939

Steps down as president of Kurabo
1943

Magosaburo passes away and is posthumously granted the rank of Shogoi (Senior Fifth Rank) in the Imperial Court
Kurabo has continued to
keep Magosaburo's good
intentions alive
Improving Working Conditions
1888

Present day

Since1888

Improving Working Conditions

Kurashiki Ivy Square


A factory environment made better through the power of nature

Magosaburo's meticulous efforts to provide a better work environment for his employees included introducing ivy to the walls to reduce the thermal load of the factory building. The mill building has since become a famous landmark and comprehensive cultural facility.

Current activities

Ivy Square is a commercial/cultural complex, with the area in which it is located in Kurashiki being designated as both a scenic and an important historical buildings preservation district. In addition to a memorable red-brick, ivy-covered hotel with a retro atmosphere, there are a number of interesting things to see and do on the premises, including the Kurabo Memorial Hall, which houses items from Kurabo's history, and hands-on craft workshops. Altogether this is a popular tourist area.

1921

Present day

Since1921

Improving Working Conditions

Ohara Memorial Institute for Science of Labor


Scientific study and improvement of working conditions

Magosaburo established the institute with the aim of improving the harsh working conditions that were endemic in factories at the time. The institute's mission today is to pursue the latest labor science research.

Current activities

The institute pursues empirical research and study of labor conditions in factories, offices, and other industrial settings in order to facilitate improvements in operating methods, workplace environments, and lifestyles. As a public interest incorporated foundation under the jurisdiction of the Cabinet Office, the institute utilizes an interdisciplinary approach combining medicine, psychology, engineering, sociology, and more in order to develop effective, science-based and realistic solutions to workplace challenges that will make labor more humane.

1923

Present day

Since1923

Improving Working Conditions

Ohara Healthcare Foundation Kurashiki Central Hospital


A general hospital offering advanced medical care

Magosaburo established a hospital to provide care for Kurabo employees, and later on for the local community as a whole. Today, it is a regional core hospital that carries on Magosaburo's philosophy of positive, patient-centered care.

Current activities

Magosaburo's ideal of patient-centered care is at the heart of Kurashiki Central Hospital's commitment to delivering world-class, advanced medical care facilitated through regional collaboration with other healthcare institutions and provided to patients who are kept informed and empowered. From the very beginning, the hospital has emphasized "un-hospital-like" amenities and spaces, like greenhouses and galleries, that are filled with greenery and light. The hospital has roughly 2,150 staff for 1,161 beds, and it sees around 2,600 outpatients a day.
Social Welfare and
Community Development
1914

Present day

Since1914

Social Welfare and Community Development

Okayama University Institute of Plant Science and Resources


Agricultural improvements benefiting the lives and livelihoods of farmers

Magosaburo established the Ohara Shonokai Institute for Agricultural Research in response to the need he perceived for agricultural research and welfare initiatives aimed at benefiting the lives and livelihoods of farmers. Thanks to the innovative cross-breeding efforts of this institute (now known as the Okayama University Institute of Plant Science and Resources [IPSR]), the foundation was laid for Okayama Prefecture's ascendancy as the "fruit capital" of Japan.

Current activities

The 13 research groups within the IPSR produce results in a wide range of subjects, and from a wide range of angles, relating to the genetics and functioning of bioresources (from microorganisms to model plants and farm crops) and, in particular, reactivity to various environmental stressors. Currently, the IPSR is developing and expanding research into sustainable development of biological production as well as conservation and protection of the global environment.

1917

Present day

Since1917

Social Welfare and Community Development

Ishii Memorial Aizen-en Social Welfare Corporation


A modernizing pioneer in medical care and needs-based community welfare services

In 1887 at the age of 22, one of Japan's social work pioneers, Juji Ishii, founded Japan's first orphanage. Magosaburo was one of Ishii's supporters, and it was in his honor that he established Ishii Memorial Aizen-en.

Current activities

Centered on Aizenbashi Hospital in Osaka, this social welfare corporation provides community welfare services, which are built around the operation of four nurseries, and nursing care services, which are built around the operation of nursing homes. Since its founding, Aizenbashi Hospital has focused on community health care and healthcare for mothers and children. With facilities that include 18 neonatal intensive care units and 9 maternal fetal intensive care units, it is one of Japan's core hospitals for perinatal care.

1930

Present day

Since1930

Social Welfare and Community Development

Ohara Museum of Art


Japan's first museum of Western art

Magosaburo began collecting Western art at the behest of Torajiro Kojima, a painter whose artistic education he helped foster through the Ohara Scholarship that he himself had established. This museum is the repository of the vast collection that Torajiro had gathered.

Current activities

The extent of this world-renowned collection is vast, extending into ancient Chinese, Egyptian, and Japanese art. The Ohara Museum of Art has remained a relevant and vital art museum of the 21st century thanks to a diverse array of initiatives that explore current trends and expression at the frontiers of artistic expression. Prominent examples include art classes and gallery concerts by leading performers from around the world.