Planetary mixer /
Deaerator
MAZERUSTAR KK-V series
Planetary type vacuum deaerate mixer
Allows high-level deaerating by adding a vacuum function to the KK series. Applicable to a wide variety of materials because it is possible to set the vacuum level.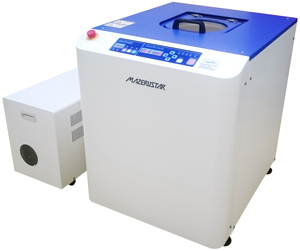 Features
Many possible parameters for vacuum level settings
You can control the vacuum level at two points while monitoring pressure the reduction level. The control of the vacuum level with high reproducibility contributes to improved quality control and offers an optimal deaeration process for each of the different materials to be processed.
Evacuation capacity to spare
A high-performance vacuum pump is used to enable high-speed evacuation, ensuring that a vacuum level below 1 torr is reached in 1 minute and that 10 torr is reached in about 2 minutes.
Vacuum tank with very high reliability
The NASA-developed magnetic fluid seal used for this system shuts off the independent chamber only during the evacuation process and reduces pressure in the rotating section. This minimizes the burden on the mechanical parts due to evacuation, enabling system durability equivalent to that of the former model.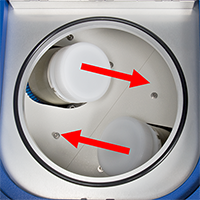 Planetary Mixer / Deaerator MAZERUSTAR KK series
No blades or rods! No cleaning needed! No contamination!
Mixes and deaerates various kinds of materials. Applicable to a wide variety of materials, with the revolution / rotation ratio able to be set freely and flexibly.
MAZERUSTAR KK series
Principle
・High vacuum level
・Vacuum cut off structure for motor and electric system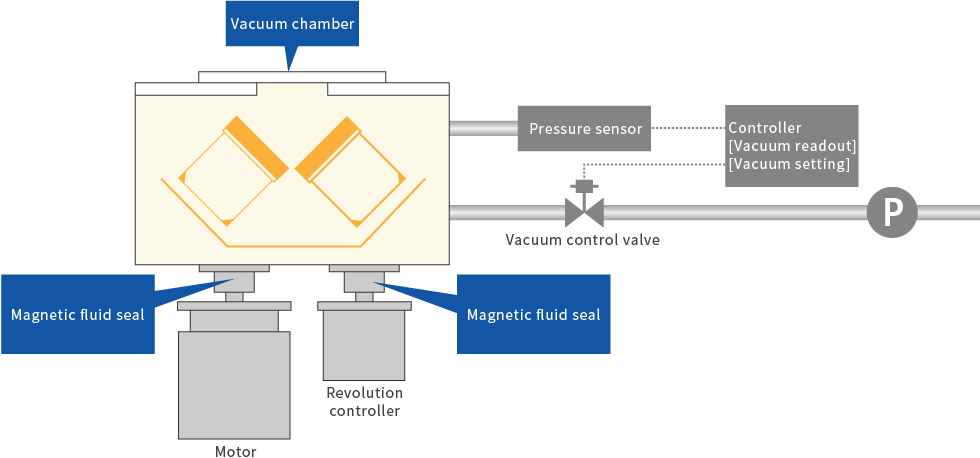 Monitoring function (option)
・Working condition
・Real-time display of Revolution / Rotation speed
・Real-time display of temperature
・Real-time display of vacuum level
・Saving data available by connecting with other PC.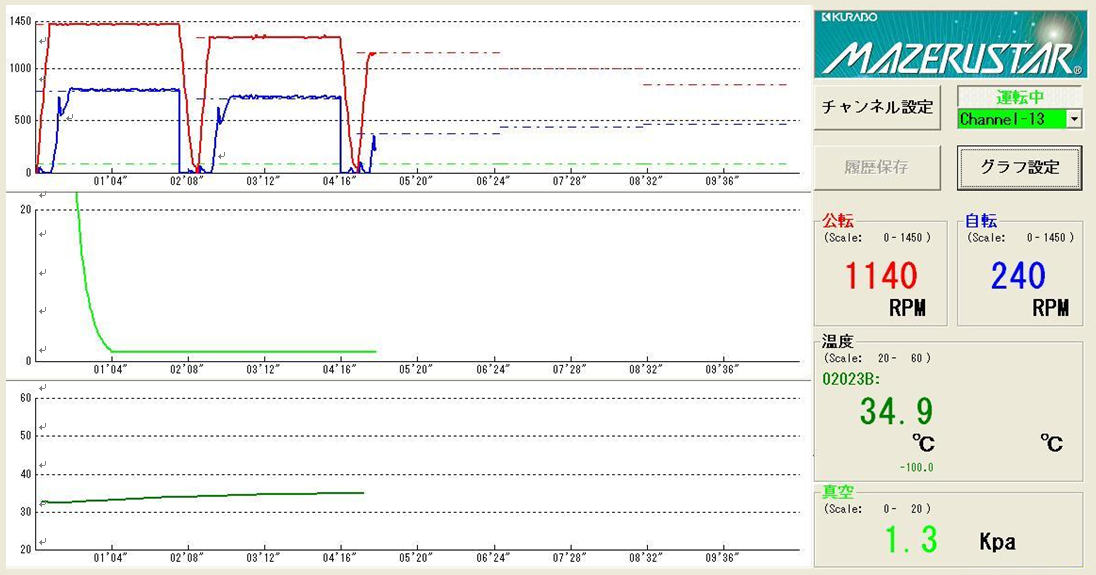 <enabled device> KK-V1000, KK-V350W, KK-V300SS
Axis
2 axes・・・Revolution / Rotation Independent change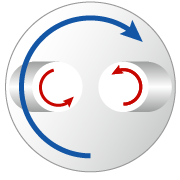 1 axis・・・Fixed ratio of Revolution / Rotation