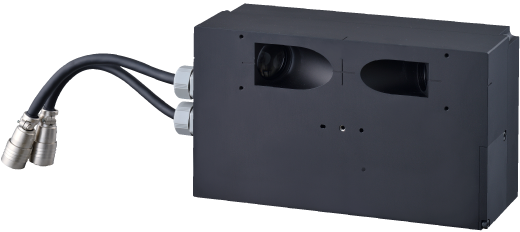 Infrared spectroscopy is widely used for qualitative and quantitative analysis of chemical compositions.
Kurabo's film thickness meters, which have a "Chemical Eye", use this infrared technology to focus on the layer or component to be measured.
We satisfy the various needs of worksites for online measurement.

The optimum wavelength for the customer's application selected by professionals of chemical analysis

We select the optimum wavelength depending on the layer or component to be measured―olefin, aromatic, acrylic, ester, polyurethane, and silicon―to provide the specified sensor.

Broad optical product
lineup to satisfy
various needs

Three measurement methods―transmittance, specular reflection, and diffuse reflection―support various fields and conditions.
Kurabo proposes the optimum optical system to measure objects with a transparent, translucent, lustrous, or rough surface.

Specialists with wide
experience and
profound knowledge

Kurabo not only provides measurement systems and equipment, but also proposes optimum solutions for products, usage, and processing methods as a trusted partner and "emergency center" for thickness measurement.
Installation example
Example of
a film
production line

High-precision thickness information that the T-die requires to control thickness is provided.

Example of
a coating line

From soft packaging to the steel industry, we provide a system that best suits your application.
Online traverse system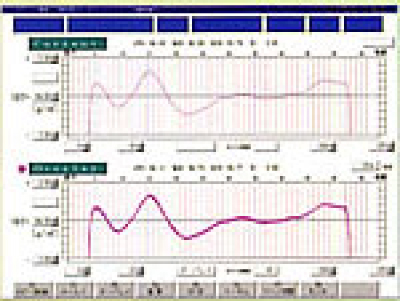 Optimum system solutions are also available for roll-to-roll production processes.
・Frame mechanism that can traverse across the width of products
・Monitor screen that displays thickness distribution across the traverse direction/machine direction.
・Function that preserves production records.
About Yamabun Electronics Co., Ltd.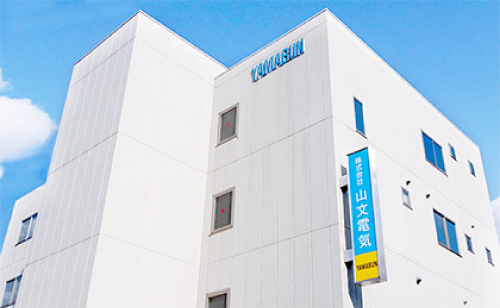 Yamabun Electronics Co., Ltd. was founded in 1971 and began developing a device to measure the thickness of plastic films and sheets in 1986. Since then, Yamabun has been a manufacturer specializing in thickness gauges for 30 years.
It enables the automated production of high-precision plastic products and contributes to energy conservation through efficient production and reduced raw material loss.
On January 17, 2019, Kurabo acquired all the shares of Yamabun Electronics Co., Ltd. making it a wholly owned subsidiary, in order to strengthen the foundation of the thickness measurement business and expand its business.