Facts and Figures
Company Information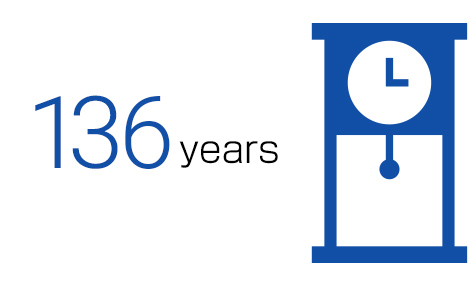 Kurabo was founded in 1888 as Kurashiki Spinning Works. The occasion of our 130th anniversary in 2018 provided the momentum to continue advancing.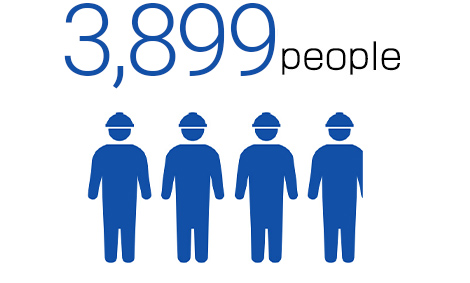 The number of Kurabo Group employees on a consolidated basis is 4,467 people. Employees of the Kurabo Group work as one to expand business areas from a global perspective and create new value. *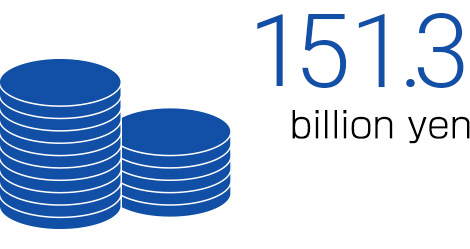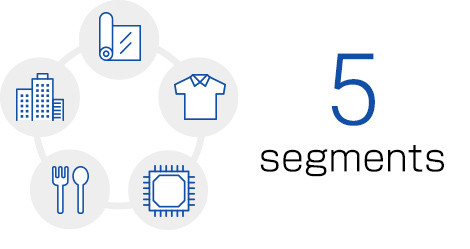 The Kurabo Group had consolidated net sales of 142.9 billion yen. The group is active in five business segments including textiles, chemical products, electronics, engineering, and biomedical. *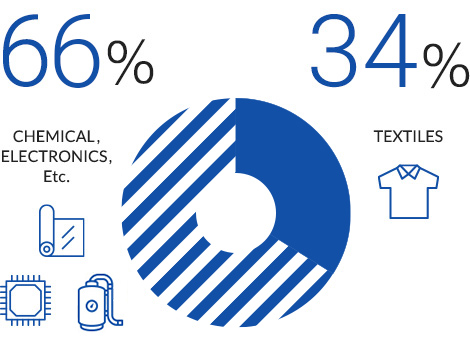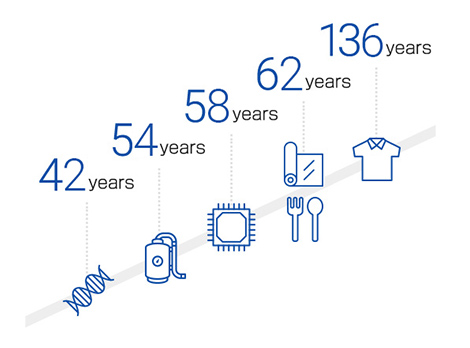 We have branched out from textiles into other areas, and today the textile business accounts for 36% and the non-textile business accounts for 64% of Kurabo Group's sales. While we have been in the textile business for 132 years, other Kurabo businesses also have long histories—including 71 years in machine tools, 58 years in chemical products and food and services, and 54 years in electronics—with our engineering and biomedical business recording histories of 50 years and 38 years, respectively. This long and proven track record puts Kurabo firmly behind the scenes in people's lives. *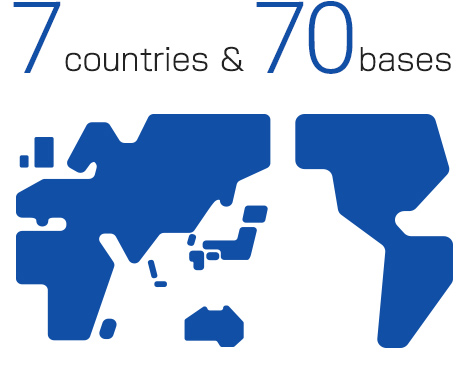 The Kurabo Group has offices, plants, and affiliated companies in Japan and seven other countries, including Brazil, Thailand, and Indonesia. The total number of group companies and their bases in Japan and overseas is 86. Kurabo uses the power of a group network that fuses development, production, and sales to offer customers the best-fitting solution.*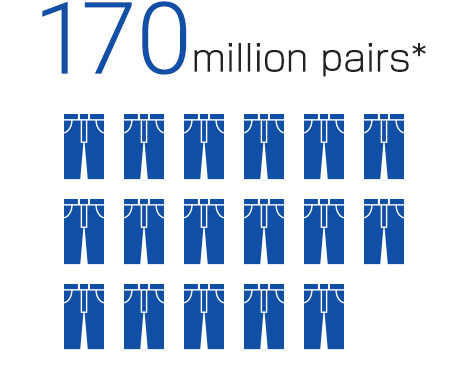 The Kurabo Group sells roughly 105,000 tons of textile products a year. This is equivalent to approximately 230 million pairs of chino pants. Kurabo's textiles, which add extra functionality and a sense of refinement to natural materials, are widely used in products ranging from fashion items to workwear.***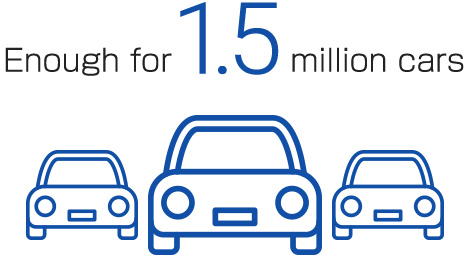 The Chemical Products business has shipped a total of approximately 75 million meters of polyurethane sheet for car interiors over the past 10 years. This is equivalent to the amount used in 1.5 million cars a year. Kurabo's flexible polyurethane foam is used in car seats and a wide range of other applications, including mattresses, pillows, sound proofing, and insulation. **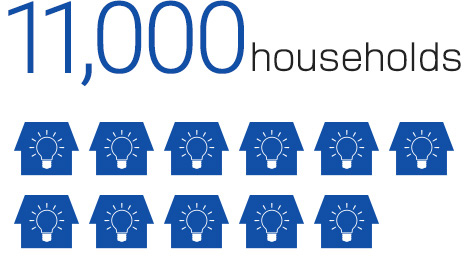 Kurabo's Tokushima Biomass Power Plant outputs a maximum 6,200 kW of electricity and sells 40 million kWh a year. This clean energy is equivalent to the annual electricity consumption of 11,000 average-sized households in Japan. ***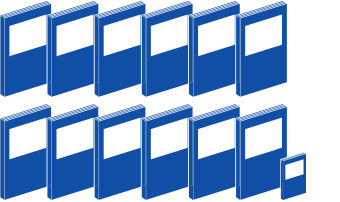 Kurabo published its first newsletter in 1917. It has been in continuous publication now for over a century. The total number of issues reached 1,180, making it one of the oldest company magazines in Japan. Past issues can be viewed on a database at the Kurabo Memorial Hall.*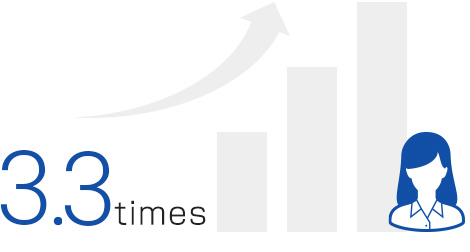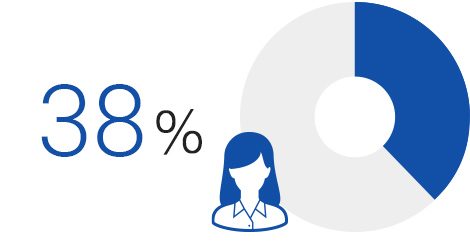 As part of our efforts towards diversity, we hire as many women as possible when recruiting new university graduates for career-track positions. Kurabo Industries Ltd. has gradually increased its annual hiring of women, who now make up approximately 35% of all new-graduate career-track hires. Furthermore, mid-career hiring of women is also on the rise, to the point that there are now 2.3 times as many female career-track employees as there were five years ago. For efforts such as these, Kurabo was designated a Leading Company for Women's Empowerment by the government of Osaka City. **
*As of March 2020.
**As of March 2019.
***As of March 2017.