President's Message
Sustainability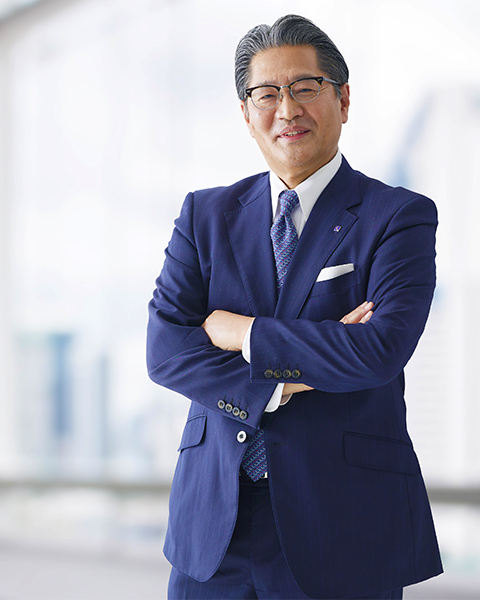 The Kurabo Group's corporate activities are a natural outgrowth of a commitment to serving society that has been handed down since the company's founding in 1888.
Precisely because we had our start manufacturing products made of cotton, a natural fiber, we recognized early on the importance of preserving the environment to ensure a healthy future for people and the Earth, and the entire Group has consistently pursued its businesses in an environmentally responsible manner. We've also contributed to the development of communities in areas such as the arts, education, healthcare, and social welfare. In recent years, we've identified diversity and inclusion as a key part of our management strategy and worked to create a workplace environment and organizational culture that allows all employees to do their part while enjoying personal growth.
Our business activities are founded on the Kurabo Group's management philosophy, and we've pursued initiatives in areas such as the environment and corporate social responsibility long before they became buzzwords. Our goals also help further the Sustainable Development Goals (SDGs) that recently have been attracting attention worldwide.
We strive to solve social issues and thus contribute to the realization of a sustainable society by providing high-value-added, environmentally friendly products, services, and technologies, and by pursuing innovation and the creation of new businesses. Besides putting our management philosophy into practice through these efforts, we are clarifying our Sustainable Development Goals (SDGs) priorities while contributing to helping the world achieve the SDG targets.
Kurabo Industries Ltd.
Haruya Fujita, President
Management Philosophy
The Kurabo Group contributes to a better future through the creation of new value.