Chemical Products
Our Businesses

Creating comfort for various everyday scenes

Creating comfort for various everyday scenes
Kurabo's chemical product business continues to grow beyond conventional industry boundaries, and it now operates in a diverse range of fields. Using its proprietary technologies, the company provides many products that hold the leading share in various markets. For automotive interior, housing construction, and heat-insulating materials, Kurabo uses its original resin compounding and molding technology to gain an advantage over its competitors. In semiconductor-related products, Kurabo uses its proprietary processing technology to develop resin products. And when it comes to film materials, Kurabo has established a super-high-temperature molding technique that yields super engineering plastic film. Kurabo is thus contributing to the creation of high-value-added products in various fields.
Business Fields and Main Products
Polyurethane foam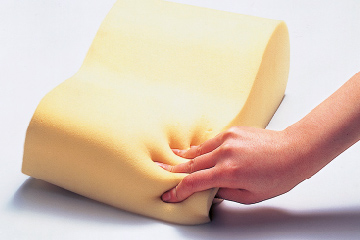 Flexible polyurethane foam for automotive seats

KuraraFoam

This uniform-celled porous foam is light and soft and boasts cushioning, shock-absorbing, acoustic-absorbing, and heat-insulating properties. It makes life easier through use in a variety of everyday applications, including mattresses, pressure-relieving pillows, automobile seats, sponges, and food packaging materials.See more(Japanese only)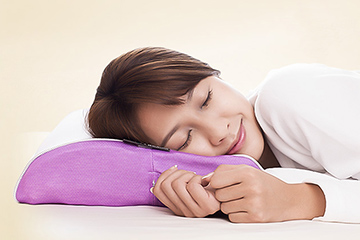 Pressure-relieving pillows

Sleep Merge Pillow

This pillow provides a good night's sleep through its combination of newly developed pressure-relieving Legend Foam material and a multi-wave cut design conducive to a natural head-resting position.See more(Japanese only)
Housing construction materials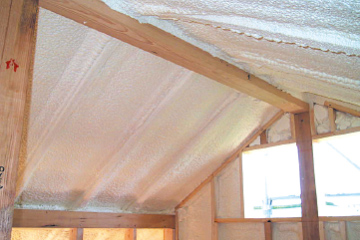 Decorative exterior material for housing

Kurancerete

Kurancerete is a decorative ceramic exterior material used to enhance the look of a wide range of residences, from detached homes to housing complexes such as apartments and condominiums. The product's extensive lineup can be matched to a wide range of exterior styles. Any type of Kurancerete can be used on its own, or combined with others to create a unique design that suits a home's particular style.See more(Japanese only)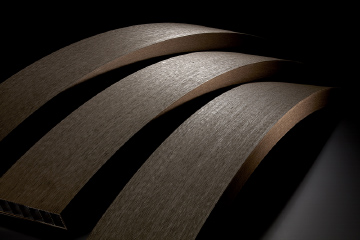 Laminated wood for housing

Kurattice Eco

Kurattice Eco is laminated wood coated with resin with a core of aluminum or other metal. Combining the attractiveness of wood with the strength of metal, it enjoys wide application for construction and industrial uses. See more
Semiconductor-related products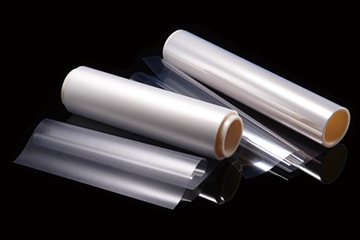 Low-dielectric film for high-frequency applications

Oidys

This insulation film for electronic components is a thermoplastic resin formed through high-temperature extrusion molding. Boasting outstanding heat resistance and low dielectric constant, this film is ideal for use in items such as flexible flat cables and flexible printed circuit boards.See more(Japanese only)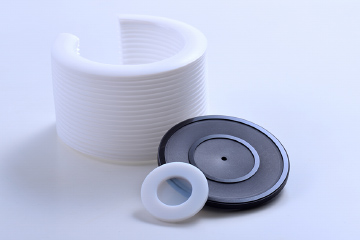 For semiconductor production equipment

High-performance plastic products

We use a wealth of processing technologies for resin to provide customers with everything from components for semiconductor and LCD production to pumps, valves, and other parts for machinery. In addition to cutting, forming, welding, and adhesion, we carry out secondary processing such as surface finishing and washing.See more(Japanese only)
Functional films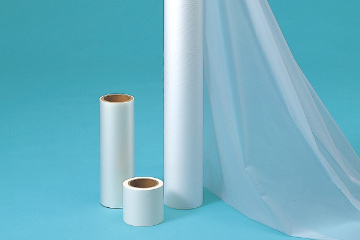 Hot-melt adhesive film

KuranBeter

Unlike ordinary adhesives, this is a film. The film is heat-melted and adheres as it cools. No solvents are used, so the film is an environment-friendly adhesive and can be used in various fields including the automobile and electronic device industries.See more(Japanese only)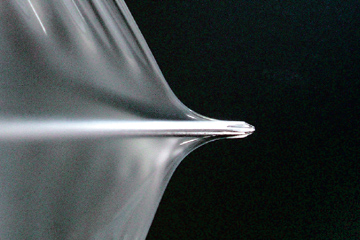 Stretchable film for electronic materials

Elastomer film

This stretchable polyester film is heat resistant and at use in a range of industrial materials including for electronics. It can be custom made in varying degrees of hardness to match any of a wide range of applications.See more(Japanese only)
Reinforcing fabrics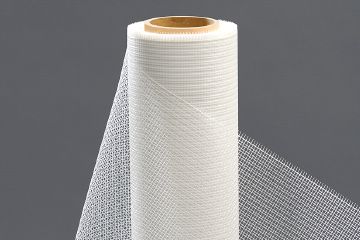 Reinforced biaxial net base material

Crenette

Crenette, a biaxial laminated net, is created by layering fibers of material such as glass, polyester, vinylon, and aramid in the warp and weft directions. It provides reinforcement to match customer needs.See more(Japanese only)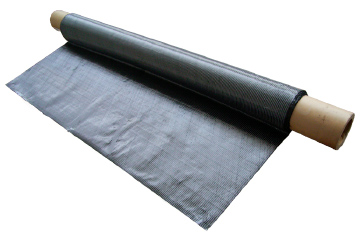 Multi-axial warp knitted fabric

Kuramas

This multi-axial non-crimp fabric is knitted from glass fiber, carbon fiber, or other fibers. Kuramas can be used as reinforcement for fiber-reinforced plastic (FRP) or as base material in civil engineering.See more(Japanese only)
Nonwoven fabric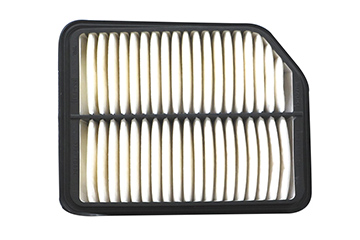 Air filter for automotive engines

KranCsair

KranCsair is a multi-layer engine air filter that offers high functionality and a long service life. We also have a selection of air filters formed by fiber webs only.See more
Production Sites
Neyagawa Plant

Products: Rigid polyurethane foam, synthetic wood, precision equipment
Location: Neyagawa, Osaka

Susono Plant

Products: Flexible polyurethane foam, flame laminated products
Location: Susono, Shizuoka

Gunma Plant

Products: Decorative ceramic exterior materials, flame laminated products
Location: Isesaki, Gunma

Kamogata Plant

Products: Flexible polyurethane foam, flame laminated products
Location: Asaguchi, Okayama

Mie Plant

Products: Functional film
Location: Tsu, Mie

Kumamoto Office and R&D Center

Business: Assessment, analysis, development, and sales of high-performance plastic products
Location: Kikuchi, Kumamoto
Group Companies
Japan
Overseas

Guangzhou Kurabo Chemicals Co., Ltd.
Guangzhou KCF Plastics Co., Ltd.
Foshan Kurashiki Textile Manufacturing Co., Ltd.
Kurashiki Chemical Products do Brasil Ltda.