The origins of Kurabo—spinning threads of fulfillment and weaving dreams

The origins of Kurabo—spinning threads of fulfillment and weaving dreams
The textile business is where it all started for Kurabo. By making the most of its unique, advanced technologies in spinning, weaving, dyeing, and processing, the company has come out with a string of highly functional and refined textile products based on natural fibers such as cotton, wool, and linen. Kurabo has since made a name for itself in heavy fabrics such as denim and fabrics used for uniforms and casual wear. One of the company's strengths is the ability to respond to needs by planning and proposing products from the customer's standpoint. Kurabo's high-value-added textiles, which combine function, aesthetics, and touch, have in recent years become increasingly widespread in overseas markets. The company strives to offer new lifestyle choices through its textile products.
Under our slogan of "Your Best Partner—Kurabo," we continue to refine our ability to offer new technologies to customers. We are also offering solutions to social issues through IoT and through sustainable businesses centered on environmentally friendly fiber recycling.
Business Fields and Main Products
Casual clothing materials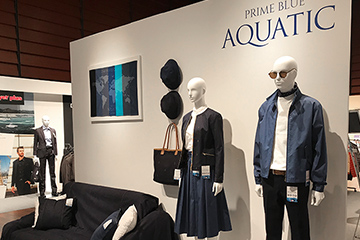 Next-generation denim material with minimal color fading

AQUATIC

This next-generation denim material gives that authentic denim appearance, yet without the fading and transfer of color. AQUATIC takes the worry out of staining your white items with traditional dark or raw denim, offering new potential in wardrobe coordination.See more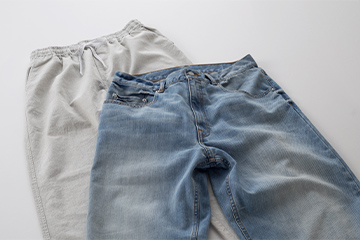 Reborn from "Mottainai" waste

L∞PLUS

L∞PLUS is the name Kurabo uses to refer to its sustainable system of upcycling cutting waste, and to the new products, such as clothing, sundries, and paper, that are made with this system. See more
Uniform materials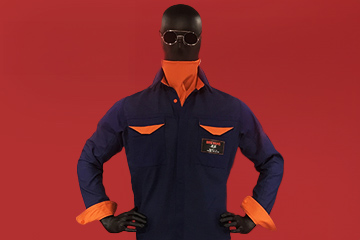 Flame-retardant material

BREVANO

BRAVANO is a flame-retardant fabric combining cotton and acrylic fibers. This popular, long-selling Kurabo fabric boasts flame retardance, insolubility, and a natural texture. The extensive lineup includes anti-static fabrics and Eco Mark-certified products.See more(Japanese only)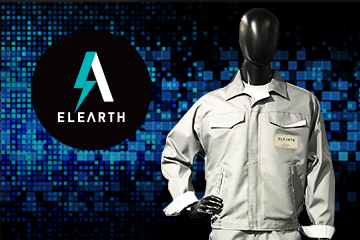 Recycled polyester material

AFTERPET

Plastic bottles are recycled into raw material for polyester fiber, then blended with cotton to create AFTERPET.
Lifestyle materials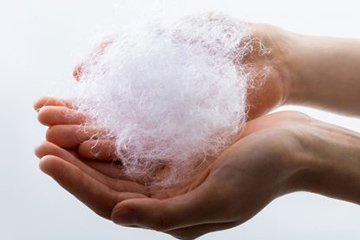 Biomimetic material

AIR FLAKE

100%-recycled material, Air Flake offers the light weight, warmth, and softness of natural duck down. And, it dries quickly. Its wide range of applications includes insulated clothing and bedding. See more
Yarn materials for towels
/socks
/underwear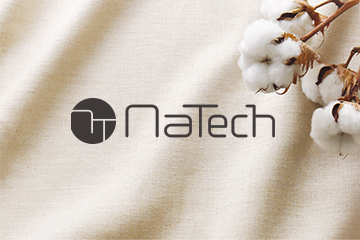 Functional material from natural fibers

NaTech

Made from proprietary Kurabo raw materials, NaTech is natural fiber boosted with functionality. Users can choose from among materials with three functions—warmth, deodorization, or moisture absorption/desorption—all with superb resistance to repeated washing.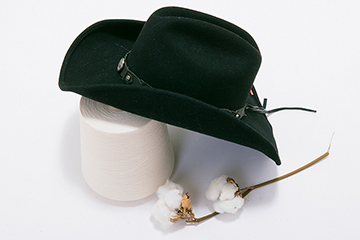 Cotton yarn developed especially for towels

Texas White

Carefully chosen cotton raw material, yarn thickness, and spinning methods result in this yarn developed especially for towels.
Wearable systems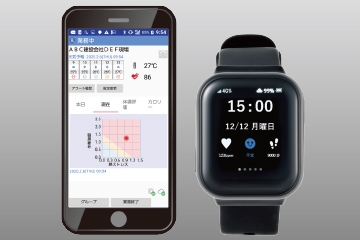 On-site risk management system for workers

Smartfit for Work

Wearable devices monitor, analyze, and assess information from the wearer such as biological signs, as well as external factors such as local weather information. The result is real-time risk management through notification of things such as possible heat stroke and sudden changes in vital signs.See more(Japanese only)
Production Sites
Anjo Mill

Products: Spun fiber, woven fabrics
Location: Anjo, Aichi

Tokushima Plant

Products: Dyed cloth
Location: Anan, Tokushima
Group Companies
Japan
Overseas

Thai Kurabo Co., Ltd.
Thai Textile Development and Finishing Co., Ltd.
P.T. Kurabo Manunggal Textile Industries
P.T. Akurabenitama
Kurabo Vietnam Co., Ltd.